ORGAN RECITAL, CHRIST CHURCH CHAPEL, GREENWICH, CT
Saturday, November 9, 2019, 7.00pm
A short recital on the recently installed Visser-Rowland organ.
Music by Purcell, Tomkins, De Grigny, and Buxtehude
Admission free.
CHORAL WORKSHOP, ST PAUL'S EPISCOPAL CHURCH, WINSTON SALEM, NC
Friday, January 10 – Monday, January 13, 2020
Click here for further information.
ORGAN RECITAL, SAINT THOMAS CHURCH FIFTH AVENUE, NEW YORK
Sunday, March 29, 2020, 5.15pm
Program includes the premiere performance of 'Passacaglia and Fugue' by Philip Moore
Admission free.
ORGAN RECITAL, WALTHAM ABBEY, ESSEX, UK
Saturday, July 25, 2020, 12.30pm
Program presented as part of the Waltham Abbey Music Festival
Click here for further information.
Organ Repertoire
Jamie Hitel's musical interests span widely, and the list below gives a flavor of his repertoire. Typically, concerts feature careful thematic planning, where standard organ works are contrasted with newer material. Jamie has received critical acclaim for his performances of Bach, Liszt and Messiaen.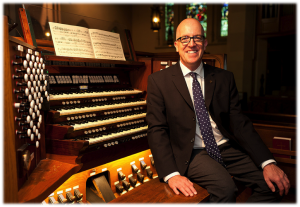 Repertoire listed alphabetically by composer
A – E
Alain, Albinoni, Alkan, Andriessen, Ayres (click here to visit the website), Bach (all the major works), Barber, Berkeley, Bingham, Boellmann, Bovet, Bridge, Britten, Buxtehude, Coates, Clérambault, Drischner, Couperin, De Grigny, Dupré, Duruflé, Eben, Elgar
F – K
Finzi, Franck, Frescobaldi, Gárdonyi, Gardiner, Gigout, Glass, Grieg, Hakim, Hampton, Handel, Harvey, Hindemith, Hitel, Holter, Hopkins, Hovland, Howells, Ireland, Ives, Janácek, Karg-Elert, Krebs
L – P
Langlais, Leighton, Lemare, Liszt, Litaize, Marchand, Martin, Mendelssohn, Messiaen, Moore, Mozart, Mulet, Mushel, Møller, Nystedt, Pachelbel, Parry, Peeters, Pescetti, Poulenc, Purcell
R – Z
Rachmaninoff, Rautavaara, Reger, Rheinberger, Rütti, Saint-Seans, Sandvold, Sark, Schumann, Sousa, Stout, Sumsion, Tallis, Tariverdiev, Thalben-Ball, Tomkins, Vierne, Vivaldi, Wammes, Walther, Walton, Watson, Wesley, Whitlock, Widor, Wills