ORGAN RECITAL, CHRIST CHURCH GREENWICH
Saturday, September 22, 7.30pm
Music by Bach, Buxtehude, Tomkins, De Grigny, Moore, Parry, Rütti
Admission free.
MESSIAH – GEORGE FRIDERIC HANDEL
CHRIST CHURCH GREENWICH
Saturday, December 22, 7.00pm
Featuring New York Baroque and Guest Soloists
Admission: $25 – $250
Tickets available from Christ Church Greenwich.
Organ Repertoire
Jamie Hitel's musical interests span widely, and the list below gives a flavor of his repertoire. Typically, concerts feature careful thematic planning, where standard organ works are contrasted with newer material. Jamie has received critical acclaim for his performances of Bach, Liszt and Messiaen.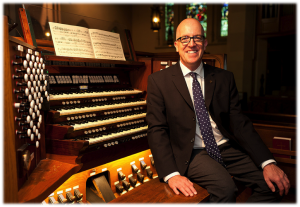 Repertoire listed alphabetically by composer
A – E
Alain, Albinoni, Alkan, Andriessen, Ayres (click here to visit the website), Bach (all the major works), Barber, Berkeley, Bingham, Boellmann, Bovet, Bridge, Britten, Buxtehude, Coates, Clérambault, Drischner, Couperin, De Grigny, Dupré, Duruflé, Eben, Elgar
F – K
Finzi, Franck, Frescobaldi, Gárdonyi, Gardiner, Gigout, Glass, Grieg, Hakim, Hampton, Handel, Harvey, Hindemith, Hitel, Holter, Hopkins, Hovland, Howells, Ireland, Ives, Janácek, Karg-Elert, Krebs
L – P
Langlais, Leighton, Lemare, Liszt, Litaize, Marchand, Martin, Mendelssohn, Messiaen, Moore, Mozart, Mulet, Mushel, Møller, Nystedt, Pachelbel, Parry, Peeters, Pescetti, Poulenc, Purcell
R – Z
Rachmaninoff, Rautavaara, Reger, Rheinberger, Rütti, Saint-Seans, Sandvold, Sark, Schumann, Sousa, Stout, Sumsion, Tallis, Tariverdiev, Thalben-Ball, Tomkins, Vierne, Vivaldi, Wammes, Walther, Walton, Watson, Wesley, Whitlock, Widor, Wills